| | |
| --- | --- |
| | Electronics installation |
Electronics installation
This web site tries to regroup all information in relation with the whole electronic and electrical integration and installation in the point 8 cavern. The goal of these pages is to give an overview of every systems that have to be considered and integrated to make the electronic installation in LHCb experiment's location as easy and clear as possible. An important reason to give this kind of overview is also to foresee the problems we might face, as soon as possible.
Subjects and links :
| | |
| --- | --- |
| | Rack layout in counting house can be seen. |
| | Information on different rack types. Link to rackwizard. Internal rack layout. |
| Cables | Information on long distance links between sub-detector patch panels and counting house. |
| Cable Trays | Cable trays layout in the cavern. Links to integration drawings. |
| Crates | Information on crates (crate types, size, cooling, etc.) |
| Power | Power consumption and dissipation for all sub-systems. |
| Electrical main power distribution | Description of mains electrical power distribution. Links to electrical distribution drawings. |
| Halogen-free PCB | Information on the use of halogen free laminates. |
UX 85 cavern :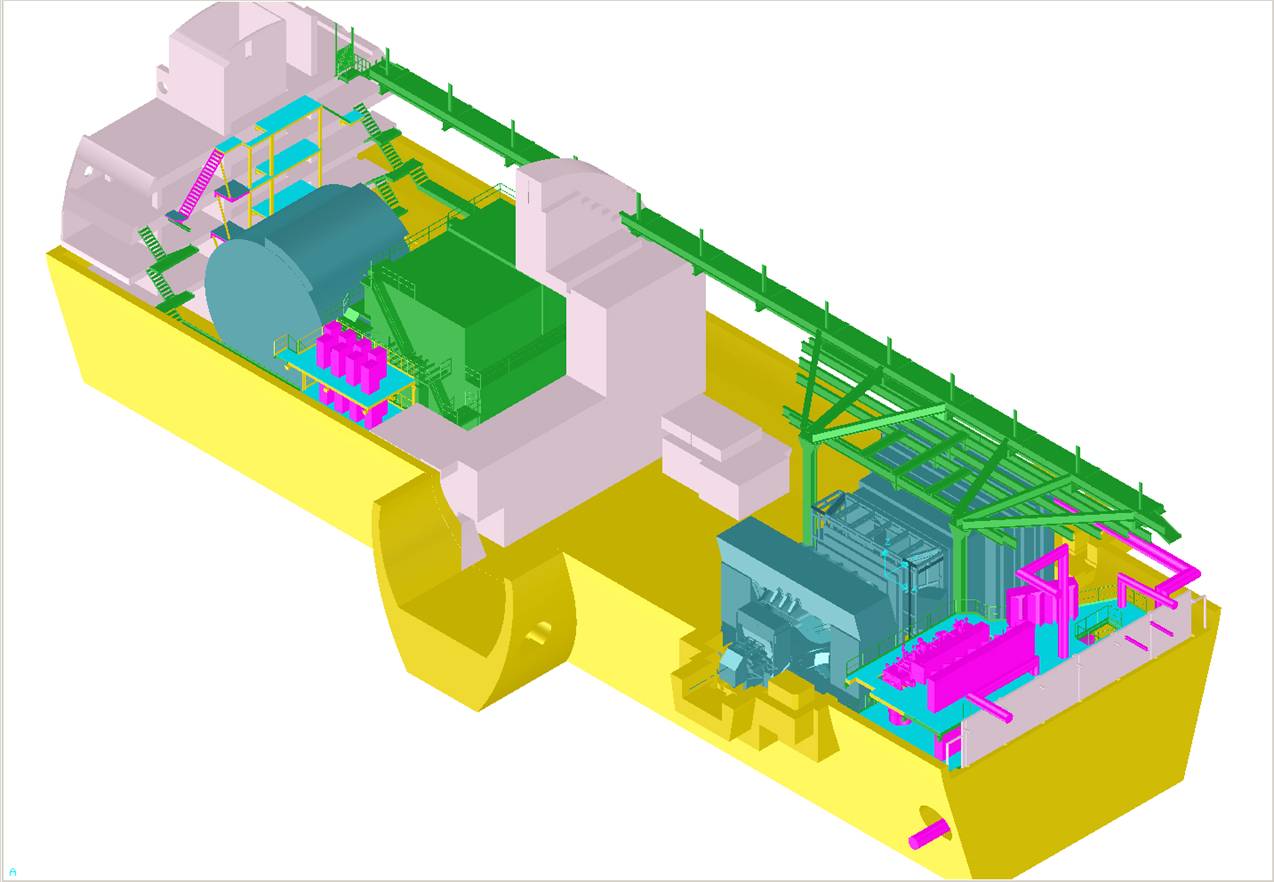 Useful links:
IS 23 - Criteria for the selection of electrical cables and equipment with respect to fire safety and radiation resistance IS23_E.pdf
IS 41 - The use of plastic and other non-metallic materials at CERN with respect to fire safety and radiation resistance IS41_E.pdf
IS 48 - Fire prevention for cables, cable trays and conduits IS48_E.pdf
If you have any comments and/or questions about the site's organization or it's content don't hesitate to contact me by e-mail.
This page was last modified by VB on September 04, 2006.This page has been accessed
number of times